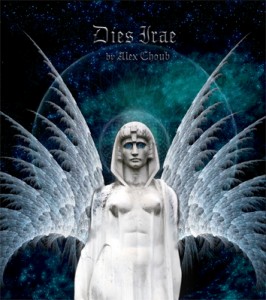 In 2011 Alex released the album 'Dies Aries', Adult Contemporary Music Art for slow motions, films, theatrical dance/ballet stage & intellectual listening.
This was the describtion back then:
"6 years ago the first swallows brought newborn notes, phrases, visions.
Synthesising with each other in elegant dance they generated "modulatu vitae".

The first sketch of "One Day Again" had not only different title back than, but also structure, genre, scenic message. An amazingly beautiful and never less thorny overpass connects the beginning and today. A Trip!

6 years of hard work from morning to nightfall – searching, shaping, listening thousands of times had come to an end on this part of the way. The work is done and there is a new door to be open."
Alex is now working with deep dedication on remixing the album.
Discover the changes in the number 'Two lovers' here:
From first edition:
Two Lovers from Bassworks on Myspace.
From second edition: